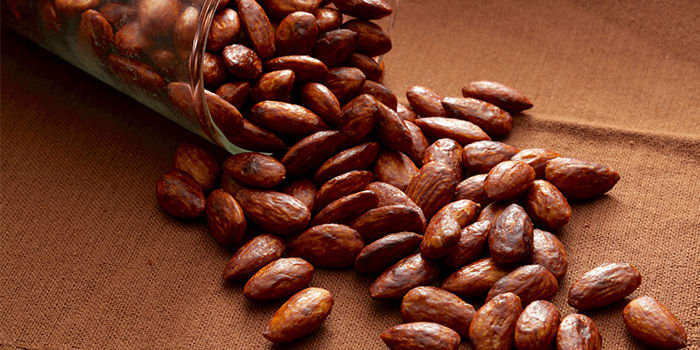 With a recipe this easy, you never have to buy flavored nuts at the store again. Often, store-bought nuts are oil-roasted and loaded with extra salt and sugar, but this mixture is sweet, lightly salted, and low in calories. Perfect for an afternoon snack!

Total Time: 1 hr. 15 min.
Prep Time: 15 min.
Cooking Time: 1 hr.
Yield: 16 servings, about 2 Tbsp. each

Ingredients:
1 large egg white
2 Tbsp. raw honey (or pure maple syrup)
2 cups whole raw almonds
2 tsp. ground cinnamon
¼ tsp. sea salt (or Himalayan salt)

Preparation:
1. Preheat the oven to 250° F.
2. Line large baking sheet with parchment paper. Set aside.
3. Combine egg white and honey in a medium bowl; whisk until frothy.
4. Place almonds on prepared baking sheet using a slotted spoon so that excess egg white mixture is removed from almonds. Spread almonds evenly on baking sheet. Sprinkle evenly with cinnamon and salt.
5. Bake for 60 minutes, stirring every 20 minutes. Let cool completely.
By: Beachbody
Container Equivalent: 1/2 Yellow, 1 Blue