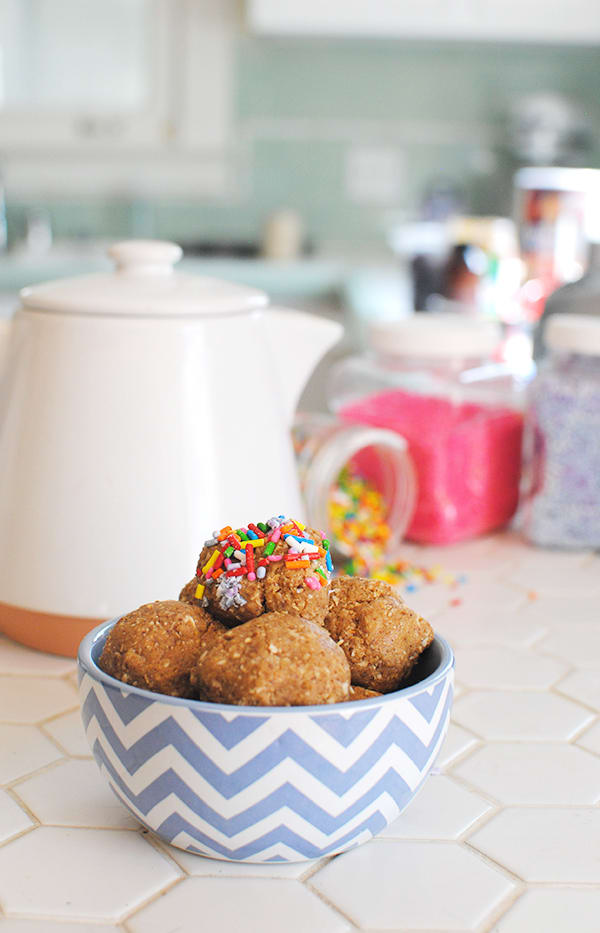 Serves: 16 servings, 1 ball each


Ingredients:
1½ scoops Vanilla Shakeology
1¼ cups dry old-fashioned rolled oats
⅓ cup all-natural smooth almond butter
4 Medjool dates, coarsely chopped
¼ cup chopped raw almonds
½ cup mashed banana (about 1 large banana)
½ tsp. pure vanilla extract

Instructions:

Combine Shakeology, oats, almond butter, and dates in food processor; pulse until dates are incorporated.
Add almonds, banana, and extract; pulse until just blended.
Roll into sixteen balls, about 1-inch in diameter each.
By: Beachbody
Container Equivalents: 1 Yellow