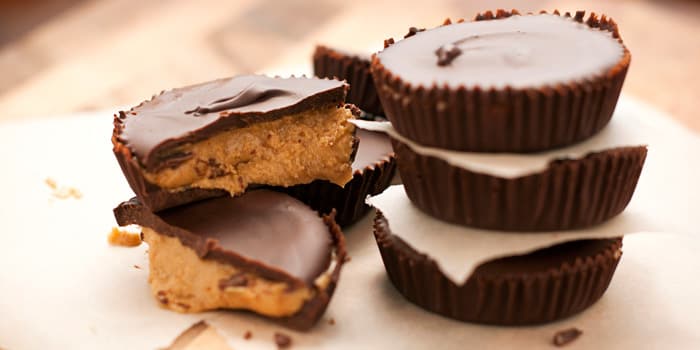 Did someone say peanut butter cups...and healthy ones...say what! Hand them over! Don't have Shakeology...No problem...Message me to find out how to get your hands on this 74 ingredient superfood dense nutrition that makes you feel energy and feel amazing!

Total Time: 36 min.
Prep Time: 5 min.
Cooking Time: 1 min.
Yield: 12 servings, 1 cup each

Ingredients:
¼ cup dark chocolate morsels
2 scoops Chocolate Shakeology
1 Tbsp. psyllium husk powder
½ cup pumpkin puree
6 tsp. all-natural smooth peanut butter, divided use

Preparation:
1. Prepare twelve mini muffin cups by lining with muffin papers.
2. Place morsels in microwave-safe container. Microwave on 50% power for 30 seconds; stir; microwave for an additional 30 to 45 seconds or until just melted. Do not overcook. Set aside.
3. Place Shakeology, psyllium husk, and pumpkin in a food processor. Pulse until it forms a dough.
4. Divide dough into 12 small balls; place each ball in a muffin cup. Press dough down into a flat disk with a depression in the middle. Place ½ tsp. peanut butter in each depression.
5. Drizzle melted morsels evenly over each peanut butter cup; spread to create a thin chocolate layer on top.
6. Freeze for 30 minutes, or until chocolate hardens.
By: Beachbody
Container Equivalents: 1 cup is 1 Yellow