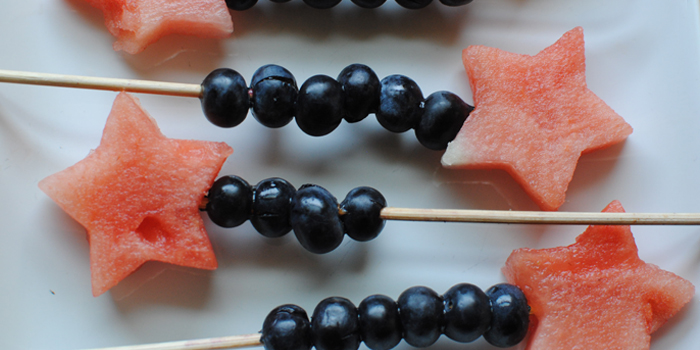 Kids will love these—just make sure they don't run with the sticks! These festive, whimsical snacks are fun to make and you can toss the extra watermelon into a fruit salad of its own, like this Star Spangled one!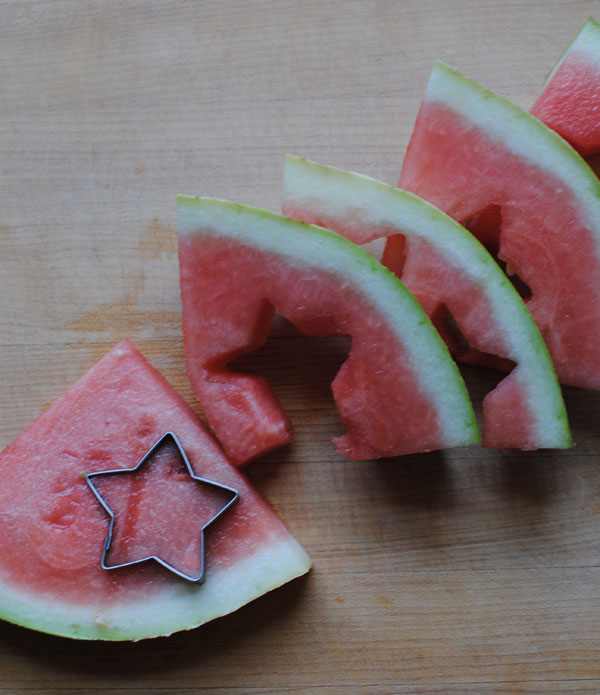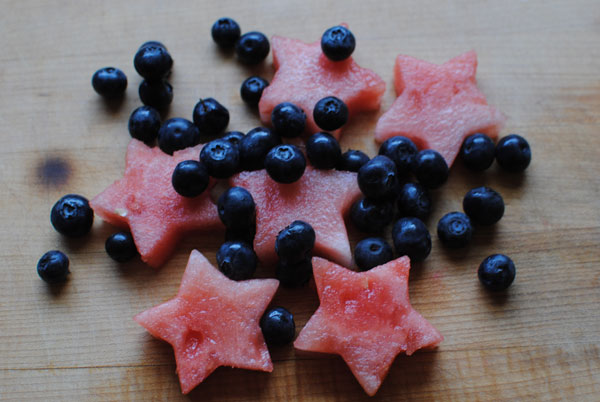 Watermelon and Blueberry Sparklers

Total Time: 15 min.
Prep Time: 15 min.
Cooking Time: None
Yield: 10 servings, 1 sparkler each


Ingredients:
½ medium seedless watermelon, rind removed, cut into ½-inch (or 1-inch) thick slices
1 pint fresh blueberries
10 wooden skewers

Preparation:

1. Cut out twelve stars from the watermelon using a 3-inch star-shaped cookie cutter. Set aside
2. Place six blueberries on each skewer. Top each skewer with a watermelon star.
3. Serve immediately; or refrigerate, covered, until you are ready to serve.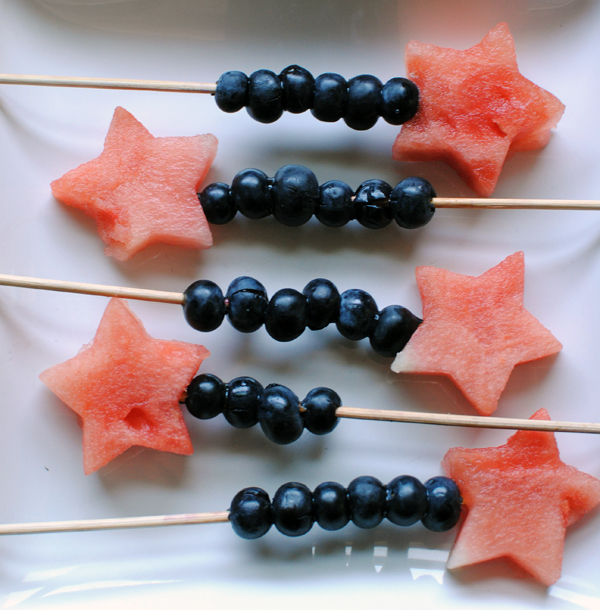 Inspired by Weelicious. Photograph by Rebecca Swanner.