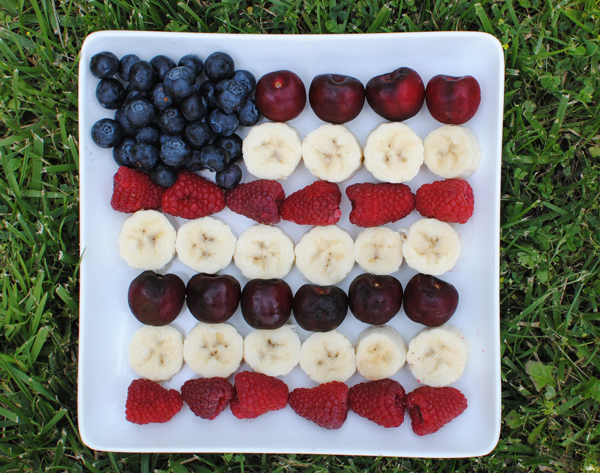 Happy 4th of July! I hope you have a blessed day today! Although it is a day of celebration, picnics, cookouts, and a lot of cheats and treats out there, you can choose to make healthy choices. Instead of going for that big juicy piece of cake, grab a plate full of delicious fruit. It may be a tough choice in the moment, but you will feel so much better later.
Eating healthy is a discipline, and once you begin the discipline ... you are so glad that you did. You feel more energy and your body thanks you in many ways. If you haven't got your workout in for the day, be sure to fit that into your schedule. You may feel like it is one day and that you can skip it because after all it is a holiday, but your body needs it so be sure to give it what it is craving...a good workout and healthy food.
On your way to a picnic... make the above healthy treat to impress and enjoy!
Happy 4th of July!! Make it a healthy day!!