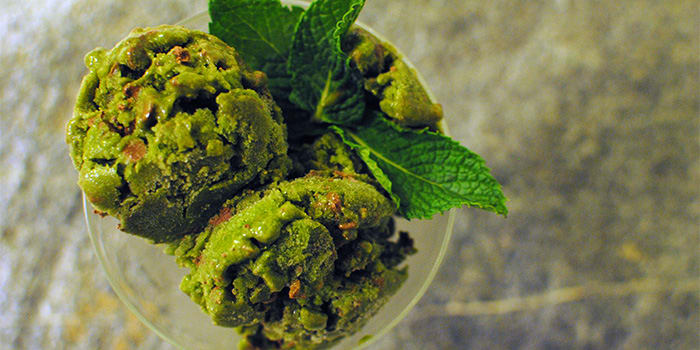 Mint chocolate chip ice cream gets a #21DayFixApproved makeover that would make Popeye proud. Made with whole fruit, coconut milk, and mini chocolate chips, it gets it's vibrant hue from a secret ingredient.

Total Time: 5 hrs. 10 min.
Prep Time: 10 min.
Cooking Time: None
Yield: 2 servings

Ingredients:
1 medium banana, cut into chunks
¼ cup canned lite coconut milk
¾ cup fresh spinach
½ tsp. pure vanilla extract
⅛ tsp. pure peppermint extract
¼ cup mini chocolate chips

Preparation:
1. Place banana in plastic bag; freeze for 4 hours, or until completely frozen.
2. Place coconut milk and spinach in blender (or food processor); cover. Blend until smooth.
3. Add frozen banana and extracts. Blend until smooth.
4. Add chocolate chips; mix well with a spoon or rubber spatula.
5. Pour into a freezer-safe container; freeze until set.
By: Beachbody
Container Equivalents: 1 Green, 1 Yellow, 1 Purple